Here's an article from Travel Retail's On-line Digest (written by Doug Newhouse). I particularly like the portrayal of whisky-making as a fine art. Some items included are a 1946 Macallan and one of the 60 Johnny Walker bottles made for Queen Elizabeth II's diamond jubilee of 1952 which retails for $198,500 (it's worth it just for the bottle/decanter combo). If you might be passing through the Changi Airport you can participate in the extension of this event or perhaps a North American stop may be on a future "tour". –Chancellor Bop
DFS and CAG launch MOS Mark II event
Written by Doug Newhouse
Friday, 09 March 2012 05:49
The established partnership between the Changi Airport Group and DFS Group is to stage Master of Spirits II for serious connoisseurs and collectors in Singapore between March and April.
This second expression of the successful DFS Group signature theme is expected to attract passionate connoisseurs and collectors from around the globe to interact with 'the world's rarest and most exclusive spirits' at the highly anticipated Master of Spirits II. This latest event will kick off DFS Group's Master Series for 2012 and comes exactly one year after the Master of Spirits theme was successfully launched at Changi Airport's CIP Terminal One. At that event, passengers were able to view and purchase a special selection of the rare wines and spirits' products that were featured at the event, following an earlier prestigious launch.
Philippe Schaus, Group President of Merchandising and Marketing for DFS Group, said: "This event is a dream rendezvous for connoisseurs and collectors to awaken their imagination and share a moment with the undisputed masters of fine spirits, wine and Champagne."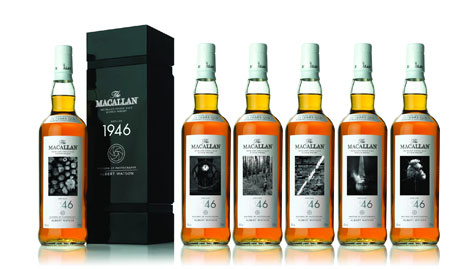 He added: "As the world's leading luxury retailer, we are thrilled to work with the industry's most prestigious brands and offer their most exclusive and rare collections at the Master of Spirits II."
Adding his comments, Harold Brooks, President of Global Merchandising for DFS Group said: "This year, we selected 84 products from 50 of the world's top brands as well as a number of very rare and exquisite specialty wines; together these items are worth millions of dollars in value. "This includes many of the world's most exclusive collections, limited editions and numbered selections, many of which were created exclusively for Master of Spirits II."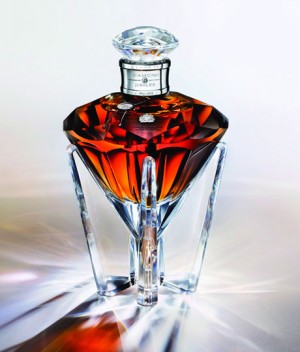 DFS adds that some of the products on show simply exude 'supreme exclusivity', such as the Johnnie Walker Diamond Jubilee blended by John Walker & Sons. This is described as 'an exceptionally crafted limited edition of 60 crystal decanters, distilled by appointment of Her Majesty the Queen in tribute of the 60th Anniversary of her reign.
DFS says that 'other masterpieces' are treasured for their preservation of traditional brewing technique, with Luzhoulaojiao National Salute not only a premium Chinese spirit, but a historical gem amongst the very first group of liquor to be honoured as 'a national intangible cultural heritage'. The retailer adds that certain masterpieces are also valued for their connection to the arts, such as the 1946 Macallan with Platinum Prints which celebrates the two very different but highly revered art processes of photography and whisky-making. Each Macallan 1946 bears a printed label from the work of renowned photographer Albert Watson.
DFS added: "Finally, some of the masterpieces presented at Master of Spirits II are vintage wines which are loved for their magnificent taste – the Cheval Blanc 1986 is a stellar 'first growth' of Saint-Emilion which is ample-bodied yet subtle, mellow, yet delicate and sure to be unforgettable," it says.
The luxury retailer says that this journey of luxurious discovery at the Master of Spirits II will begin on March 31, where guests will be encouraged to experience master classes, exclusive exhibitions and an elegant gala gathering, as well as discover an once-in-a-lifetime opportunity to share a moment with esteemed masters, brand ambassadors, connoisseurs and guest speakers.
This 'journey' will continue through the month of April at Changi Airport's Terminal 3 where global travellers will have an unrivalled opportunity to share in the luxury experience. Changi Airport Group's Executive Vice President Lim Peck Hoon said: "We are delighted to co-host the Master of Spirits II exhibition with DFS Group. As a major international passenger hub, consistently ranked as one of the best airports in the world, Singapore Changi Airport aims to deliver a memorable and first-class airport experience.
"Through Master of Spirits II, we hope to guide travellers on an enthralling journey to discover DFS Group's exquisite and diverse selection of masterpieces on display at Changi Airport." DFS concludes that Master of Spirits II in Singapore is the first stop in 2012 for its Master Series, which also includes 'Masterpieces of Time'.