Brother Brass went to our EMEA offices to conduct some training and while in London found his way to The Whisky Exchange's brick and mortar store. Our distillery pages at our KOTQ web-site are linked with TWE's on-line store which is so incredibly complete and up to date that I hadn't even considered a physical store was behind it. Brass spent considerable time simultaneously being tempted and overwhelmed and netted out on a special bottling of Lagavulin. It was special for a number of reasons.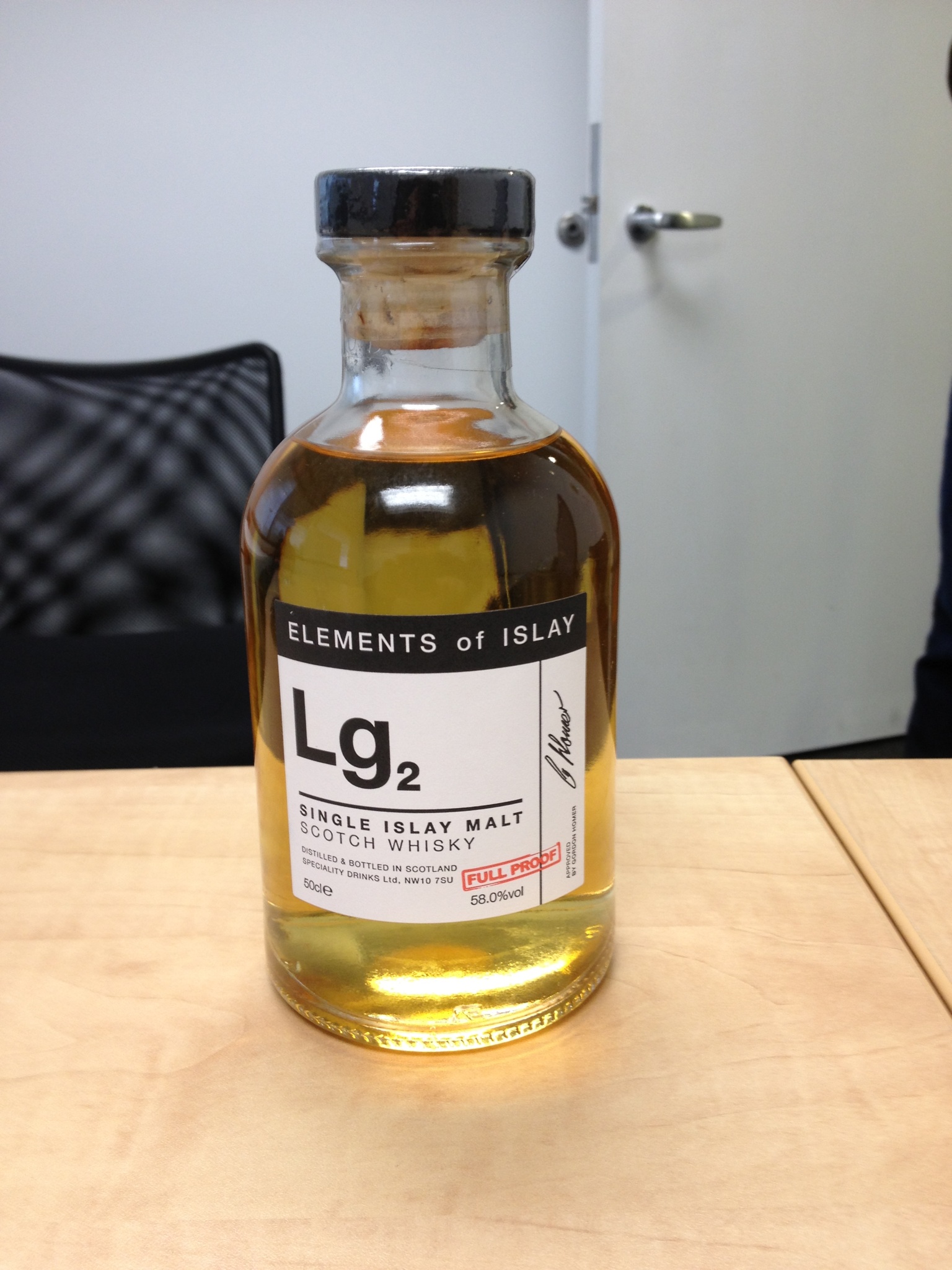 Firstly, because it was actually bottled by the The Whisky Exchange itself. Secondly, for us North Americans, it was available only in Europe. And, thirdly, it was a cool bottle size and style we're not accustomed to and was not age expressioned. Our European colleague at work, Klaus, informed us that non age-expressions usually mean a youngish whisky and we pegged this one as a 6-8 year. The bottling was cask strength yet some of the group enjoyed it uncut. I cut mine and discovered a large fruitiness to the palate including pineapple, plum, and peach. Depending on where you cut it you could have a smoky, smooth or very spicy experience. Definitely fun, new ground for a Lagavulin.
Thanks to Brass for his diligence in providing a remarkable experience for the Friday afternoon single malt club.